---
---
"Bowl of Fruit on Wooden Table"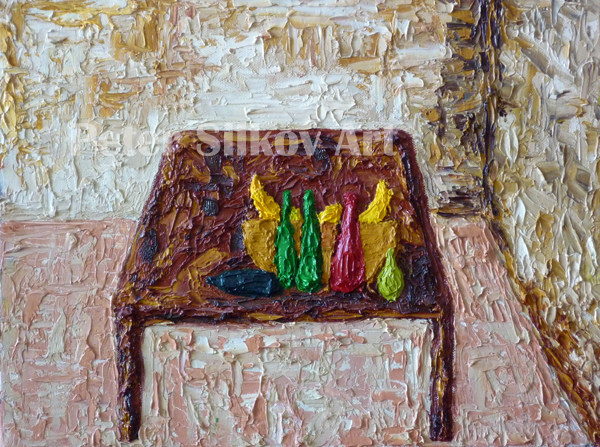 40cms x 30cms
Oil on box canvas

$250.00/£160.00
This painting is for sale
to contact Peter Silkov to purchase.
If you would like to purchase a print of "Bowl of Fruit On A Wooden Table" follow the link below:
©Copyright 2012 Peter Silkov Art. All Rights Reserved.